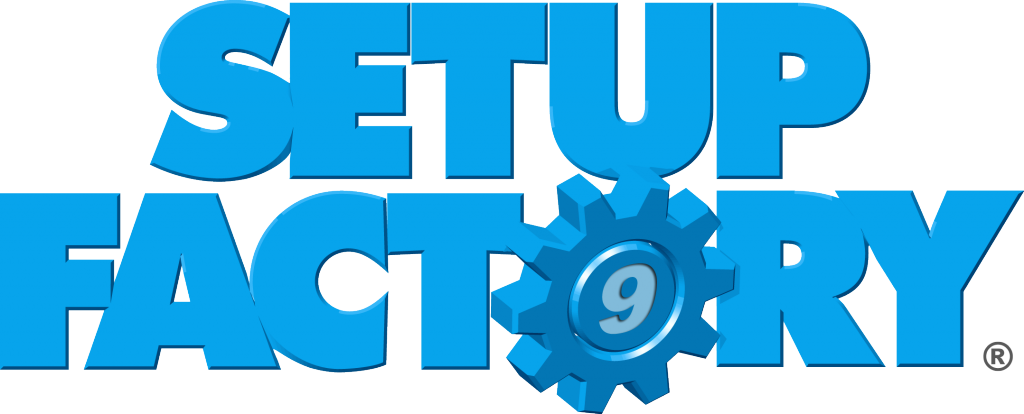 Trusted since 1991, Setup Factory is a rock-solid, reliable install creator for Windows applications. Unlike other Windows installer builder tools like InstallShield that require lengthy training courses just to get up to speed, Setup Factory was designed to be fast and easy to use.
InstallShield Can't Touch It… Setup Factory is Easier to Use, Faster to Work With and Much Less Expensive
Join the thousands of developers who have chosen Setup Factory over Flexera InstallShield, Wise Installer and other Windows installer builders. Simply drag and drop your files onto the project window and you're ready to build.
Create Professional Windows Installers
Advanced Installer Features that are Easy to Use
Installer Scripting Language for 100% Flexibility
Customizable Install Wizard Dialogs and Themes
Compact Setup.exe for Web, CD/DVD, USB & LAN
100% Windows Compatibility – Ready for Windows 11 today!
Whether you want to put shortcut icons on the desktop, register controls or customize the Wizard interface, it's all just a few clicks away. Don't be fooled by the affordable pricing – it's the installer builder of choice for thousands of smart software developers.
Overview Video Tour Learn More Free Trial Buy Now
---
Video Tour of Setup Factory
---
Windows Installer Builder Features
Easy To Use. No Training Needed
Even without prior experience or training you can create your first custom installer in just a few minutes. Download the free trial version to see how easy it is to start working with Setup Factory. No other setup creator makes it easier to design and build custom Windows installers.
Trusted Since Windows 3!
You can trust Setup Factory. Since 1992 we have been the setup maker of choice for thousands of software developers worldwide, with millions of Windows installers built and distributed. You simply cannot find a more tested and reliable windows installer builder than Setup Factory.
Smaller, Faster Installer Files
Today more than ever it's important that your setup maker generates compact, lightning-fast installer files for distribution. No other Windows installation builder generates setup files that are more compact or perform faster than the installer files you create using Setup Factory.
Advanced Installer Features
Users without any coding experience can simply click to add actions from the library to build up functionality, from basic screen controls to advanced operating system commands. Advanced coders will instantly feel at home hand coding in the familiar Lua-based environment.
Target Any Version of Windows
Create bulletproof software installers that are fully compatible with any version of Windows without worrying about operating system compatibility or runtime issues. Setup Factory has you covered all the way, from Windows XP right up to Windows 11 and all points between.
Licensing That Makes Sense
As developers, we understand the challenges other developers face. Our objectives in pricing Setup Factory were to keep the costs of single-user licenses low enough for individuals to afford, yet provide deep enough multi-user discounts to make good sense for full development teams.
---
Purchase Setup Factory
Setup Factory
[Single User]
$395
1 Developer
Setup Factory
Bonus: 6 months of Support and Maintenance (tech support, updates, upgrades)
Setup Factory
[Team Pack]
$995
5 Developers
Setup Factory
Bonus: 6 months of Support and Maintenance (tech support, updates, upgrades)
Most Popular
Deployment Suite
[Single User]
$1,875 $995
1 Developer
Bonus: 6 months of Support and Maintenance (tech support, updates, upgrades)
---
Learn More About Setup Factory