Far more than a simple file launching utility, Autorun MAX!makes it possible to create a fully customized autorun menu interface, complete with high-quality alpha blended graphics, video playback, background music, and non-rectangular windows. All of the essential tools needed to create a modern autorun menu are provided in an environment that is quick to learn and a pleasure to work with.
Introducing Autorun MAX!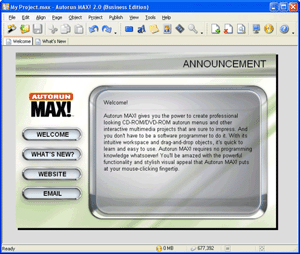 Autorun MAX! makes it easy for anyone to create professional looking CD-ROM/DVD-ROM autorun menus. With its easy-to-use visual design environment, you don't have to know a thing about computer programming. If you can use a mouse, you can create dazzling projects with Autorun MAX!
Project Templates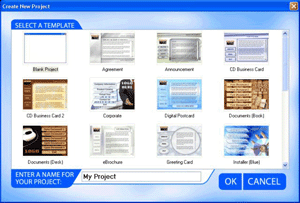 Choose from a variety of ready-to-use projects and then modify them to fit your needs. We include examples of software installer menus, electronic business cards, marketing brochures and many others. It's also easy to make your own project templates or to add templates made by others.
File Selection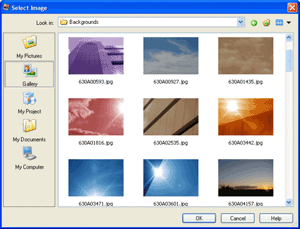 Adding files to your project couldn't be easier. Whether you prefer dragging and dropping, or using Autorun MAX!'s thumbnail file browser, you'll never need to worry about file paths. Autorun MAX!'s sophisticated resource management takes the pain out of multimedia development.
Layout Tools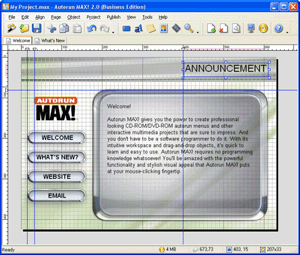 Just like in your favorite image editing software, Autorun MAX! contains all of the popular layout tools such as object alignment, page grids and guidelines.
Pages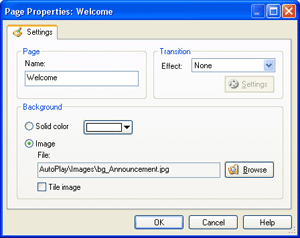 Projects can have up to 100 pages (Home Edition) or 250 pages (Business Edition) that can all be customized with their own names, colors, or background images. If presentations are your goal, adding a transition effect between your pages provides a visual flow to your project.
Interactive Objects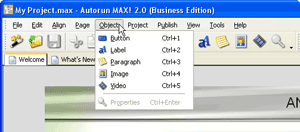 There are five different object types to choose from including buttons, text labels, paragraph text, images, and videos. Each object is fully customizable and includes its own click event.
Object Properties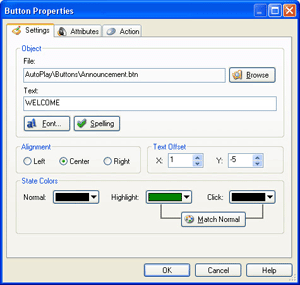 Customizing an object's settings is as simple as double-clicking on it. Each object contains a variety of unique properties that can be set, and generic attributes such as tooltips, click and highlight sounds, and precise object positioning.
Actions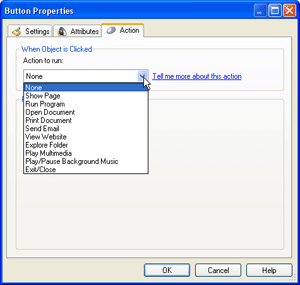 Autorun MAX! contains a variety of actions that can be triggered by mouse clicks, or run automatically from project events. Navigating pages, opening documents and running executable programs are a few examples of the functionality that can be incorporated in your CD-ROM designs.
Action Properties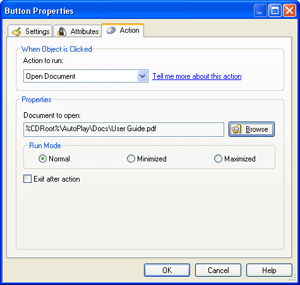 You don't need to be a programmer to create interactive CD-ROMS. Simply choose the action you want from an action dropdown, and fill in the requested information fields and Autorun MAX! will handle the rest.
Project Settings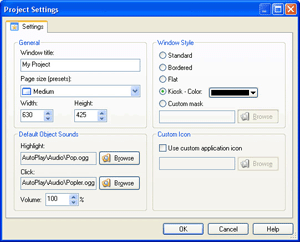 Run your project as a standard window, or go for something more extraordinary like bordered, flat or even kiosk mode. Paired with the custom window mask option, you don't even have to make it rectangular.
Background Music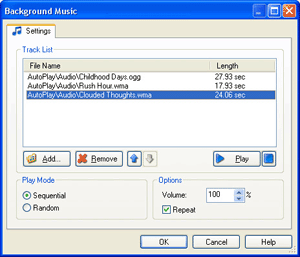 Add a bunch of music files to the play list, and they'll play in the background while your project runs. All of the music is automatically mixed in real-time with mouse-over sound effects.
Splash Screens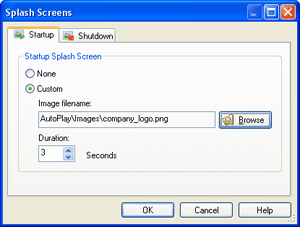 Splash screen images such as a company or product logo can be shown for a given duration as a graphical introduction or closing of your CD-ROM menu.
Startup Video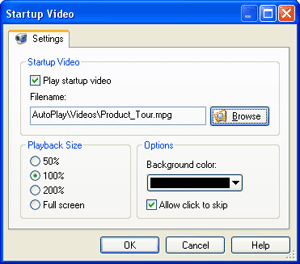 Start your project up with an introductory video that makes an eye catching start to your project.
Easy Publishing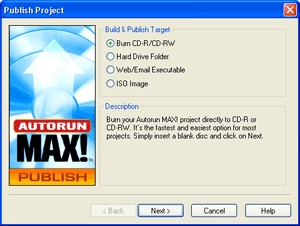 Autorun MAX! makes packaging up and distributing your finished project a snap. Whether you'd like to create a single-file executable for distribution by web download or email (only in Business Edition), or burn it to a CD data disc, it just takes a few clicks. You can even choose to publish to ISO CD images(only in Business Edition) or to a hard drive folder for packing it up with an installer/setup builder.